Andrew A. Kling
Partner and Finance Practice Leader
Drew's practice focuses on leverage and acquisition finance.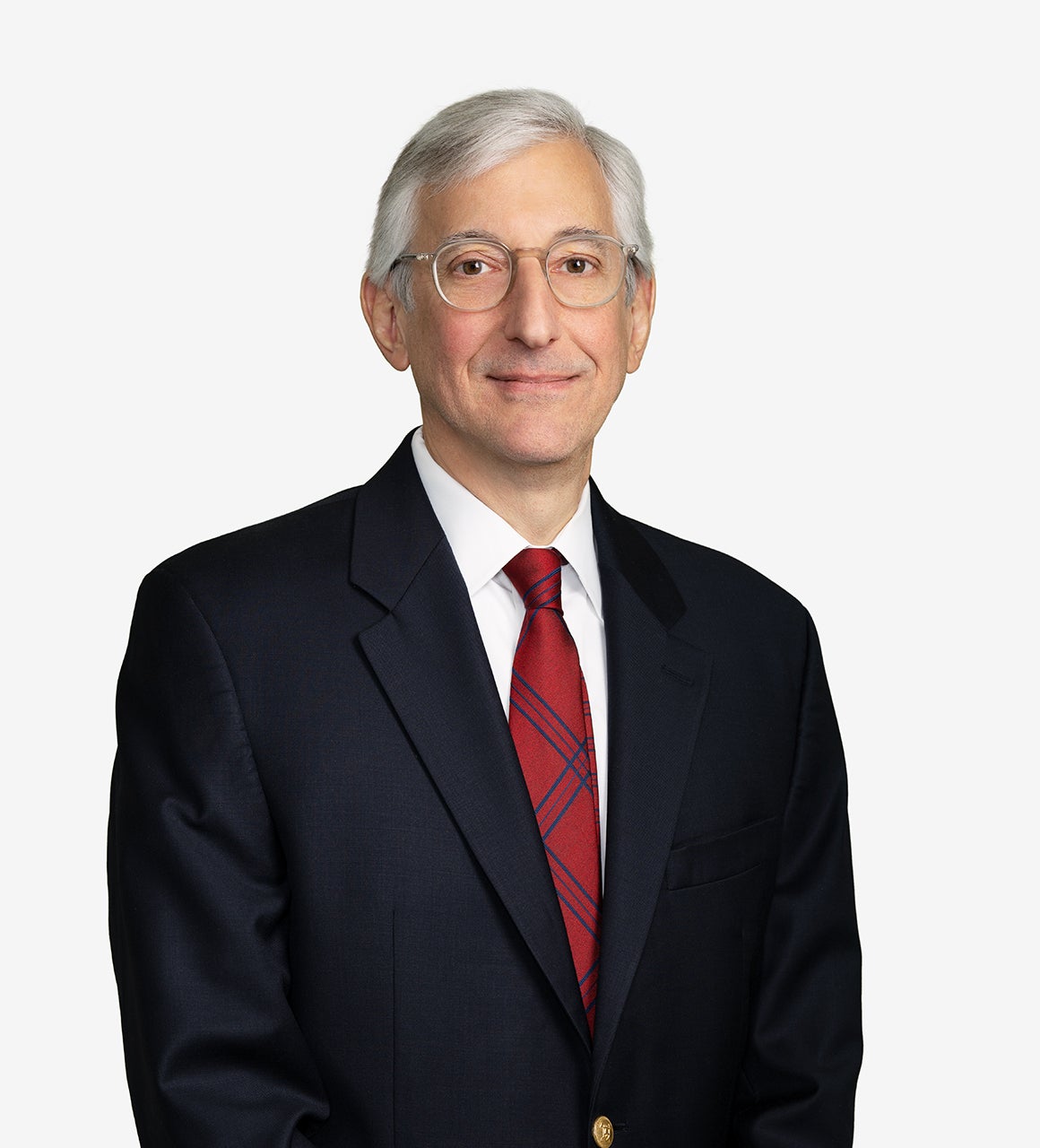 Drew regularly represents financial institutions in connection with:
Senior secured and unsecured financings
Mezzanine, equity and alternative investment transactions
Structured finance
Debt restructurings (including debt for equity exchanges and takeovers)
Workouts
Previous Experience
From 1978 to 1981, Drew served as a legislative aide to U.S. Congressman Willis D. Gradison (Ohio) in Washington and had responsibility for legislation before the Ways and Means Committee.
Client Work
Representative transactions for which Andrew has acted as lead partner for the firm include:
$500 million senior debt facility (food industry)
$200 million second lien debt facility (plus an incremental facility including $55 million "free-and-clear") with a $12 million equity co-investment (service industry)
$168 million opco/holdco facilities and co-investment consisting of a $64 million opco senior subordinated notes facility with a $64 million opco notes delayed draw tranche and an $8 million holdco notes facility with a $32 million holdco notes delayed draw tranche (engineering industry)
$153.75 million opco/holdco facilities and co-investment consisting of a $45 million opco senior subordinated notes facility with a $20 million opco notes delayed draw tranche and a $45 million holdco notes facility with a $10 million holdco notes delayed draw tranche together with a $33.75 equity co-investment (healthcare industry)
$148 million cross-border second lien debt facility (including a $70 million incremental) together with a $5 million equity co-investment (food industry)
$134 million equity investment consisting of $57 million preferred with a kicker and $77 million common (telecommunications industry)
$120 million opco/holdco facilities consisting of a $65 million opco second lien debt facility and a $55 million holdco note facility with warrants (broadcast industry)
$100 million mezzanine investment consisting of $64 million senior subordinated notes with a $40 million equity co-investment (health industry)
$100 million senior subordinated holdco notes (government support services)
$82 million common stock investment (healthcare industry)
$75 million junior capital investment consisting of a $50 million second lien debt investment and a $25 million common equity co-investment (healthcare industry)
$61 million mezzanine investment consisting of a $46 million senior subordinated note facility and a $15 million equity co-investment (food industry)
$60 million preferred investment (IT industry)
$46 million junior capital investment consisting of $40 million holdco notes and $6 million equity co-investment (IT industry)
$41.5 million unitranche facility (health industry)
$30 million secured holdco note facility (energy industry)
$24 million last-out tranche of a unitranche facility (advertising industry)
$20.1 million first lien debt facility with equity co-investment (construction industry)
Boards, Memberships & Certifications
American Bar Association, Banking and Business Law Section
American College of Investment Counsel, Former Trustee
Chicago Bar Association, Commercial Finance and Transactions Committee, Former Chair
Publications, Presentations & Recognitions
Presentations
"Private Equity Investments and Other Issues in Co-Investment," American College of Investment Counsel Spring Forum (Spring 2017)
"Subordination Terms and How to Improve Your Odds," American College of Investment Counsel Spring Forum (Spring 2013)
"Alternative Investments," American College of Investment Counsel Annual Conference (Fall 2012)
"Legal Opinions for Private Equity Fund Investments," American College of Investment Counsel Annual Conference (Fall 2007)
"Preparing for the Next Downturn," American College of Investment Counsel Spring Forum (Spring 2005)
"Anatomy of a Mezzanine Transaction — Putting Flesh on the Bones," American College of Investment Counsel Annual Conference (Fall 2002)
Recognitions
Illinois Super Lawyers, Thomson Reuters (2006, 2008-2009, 2011-2021)
Illinois Leading Lawyer, Law Bulletin's Illinois Leading Lawyers Network (2007-2021)
Bar & Court Admissions

US District Court, Northern District of Illinois

Education

University of Virginia School of Law, JD, Virginia Tax Review, Managing Board, 1984

University of Wisconsin-Madison, BA (Econ), with distinction, 1978