Celebrating ArentFox Schiff's Veterans: Christopher Floss on Going From Military Service to Client Service
Christopher Floss, Second Lieutenant, US Air Force Reserve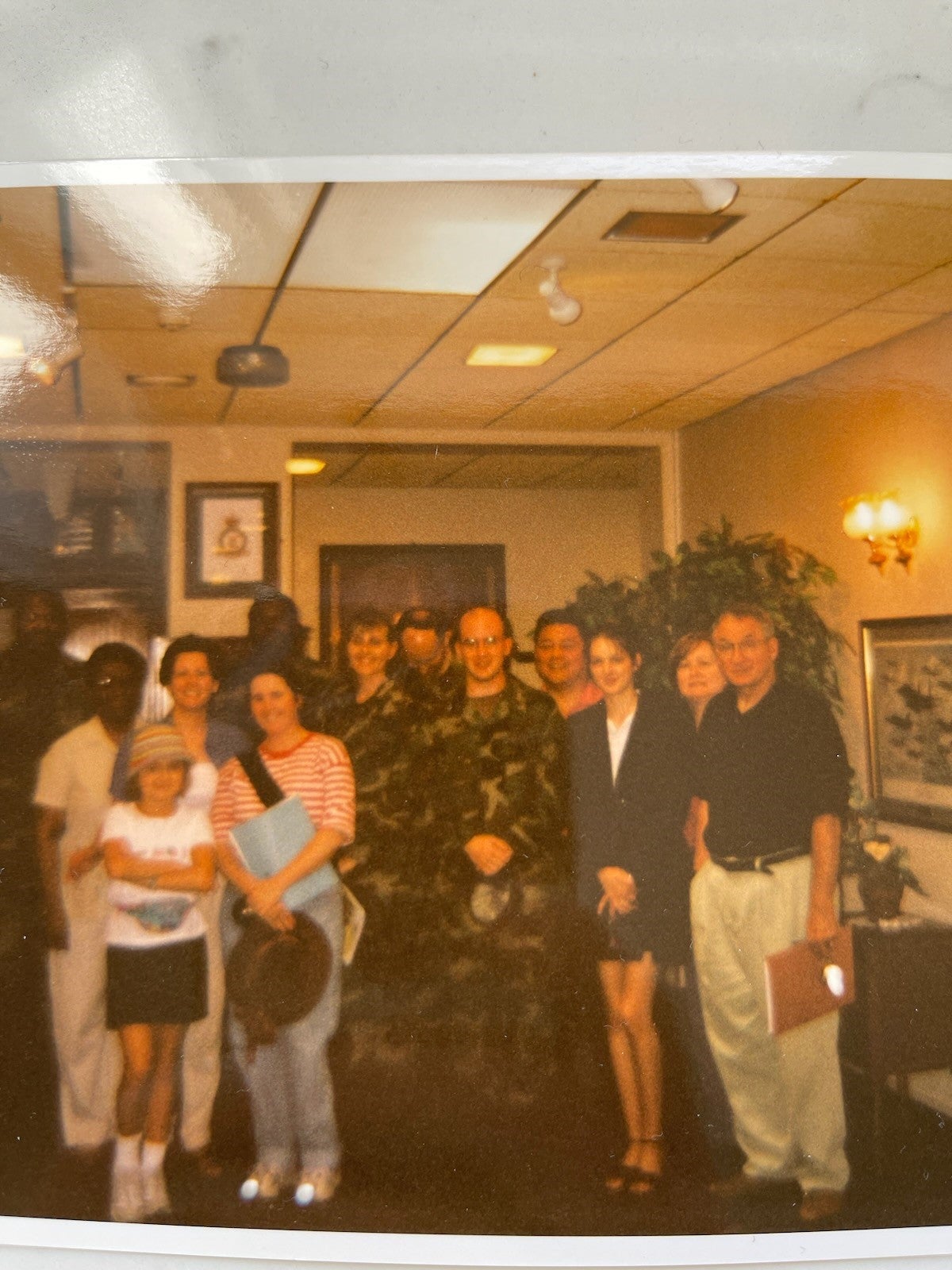 While attending graduate school in Rome, Italy, Chris joined the US Air Force Reserve as a Chaplain Candidate, serving as a second lieutenant for the duration of his four-year program.
What motivated you to serve in the military?
I viewed my time in the Chaplain Candidate Program (CCP) as a learning opportunity while serving those who serve. I sought an opportunity to be of service and gain practical training in a "real-time" setting. I appreciated the exposure to military culture and the hands-on experience I received by working with full-time chaplains and other military staff; this experience was second-to-none. I was able to be a positive presence, supporting military personnel and their families at all levels and ranks. Walking alongside newly minted airmen, retiring generals, and everyone in between, I celebrated their victories and helped them with the challenges that came their way. I often reflect on those times and realize that those whom I served actually did more for me than I did for them. Their drive, selflessness, dedication, and determination continually inspire me.
What's your strongest memory (good or bad) from your service?
My most vivid memory from the CCP is my first assignment at Royal Air Force (RAF) Lakenheath in England. I landed at London Stansted Airport on a commercial flight and was greeted by the chaplain who would supervise my eight-week assignment. Filled with excitement and a hint of fear, I was unsure of what to expect. The drive from London to Lakenheath was a mix of anticipation and eagerness, setting the stage for one of the best experiences in the service. My initial anxiety quickly faded as I immersed myself in the tasks assigned to me. Nevertheless, I will always remember the day I first presented my military ID and orders at RAF Lakenheath!
Which bases were you assigned to?
Though I was never deployed, I was assigned to several international bases, including Ramstein Air Base in Germany, as well as RAF Lakenheath and RAF Mildenhall in the United Kingdom, and Spangdahlem Air Base in Germany. At each location, I collaborated closely with the chaplain staff in various capacities.
Why did you choose to become a lawyer?
I transitioned to the legal profession sometime after my service in the CCP. I chose to become a lawyer because I wanted a career that would capitalize on the skills I acquired through my academic and professional training. In my practice area, successful lawyers are great listeners, strategic thinkers, and loyal companions along the trajectory of planning that unfolds throughout one's life. My experience in the CCP played a significant role in developing these skills.
How has your military experience influenced your legal practice?
My time in the CCP helped me develop my skills as a servant-leader who listens, guides, and is present for others. I rely on these skills daily as a lawyer, particularly in my work with trusts and estates. By being present to clients in some of life's most challenging moments, it's my aim to bring a sense of gentle guidance that leads clients to accomplishing their goals.