Celebrating ArentFox Schiff's Veterans: James Cromley on Going From Military Service to Client Service
James Cromley, Captain, US Marine Corps
In 2010, James Cromley followed in his father's footsteps and joined the US Marine Corps. He was commissioned as a Second Lieutenant and then promoted to First Lieutenant in 2012, shortly before being deployed to Afghanistan. In 2015, while defending the US Embassy in Sana'a, Yemen, James was promoted again to Captain, and retained that rank until he left active duty in 2017.
Describe your deployments.
I deployed the first time to Musa Qala, Afghanistan, in Northern Helmand Province in support of Operation Enduring Freedom from the end of 2012 through 2013. I deployed the second time to Sana'a, Yemen, to defend the U.S. Embassy during the Houthi Rebellion from the end of 2014 through 2015. After we closed down and evacuated the Embassy in February, my unit spent time in both Kuwait and Jordan.
How did deployment impact you? What do you remember most?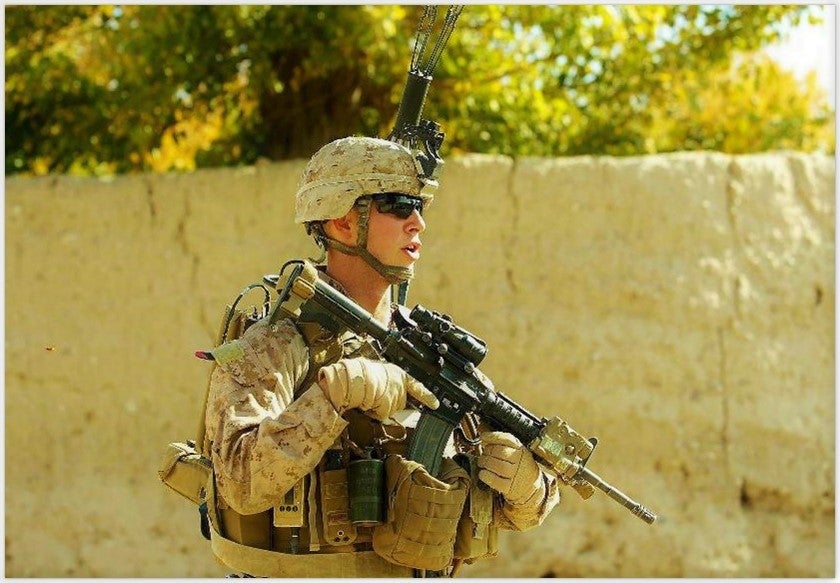 Both of my deployments instilled in me the idea that we — as humans — all have much more in common than it would seem. Our commonalities transcend languages and the borders that separate us. I am grateful for the bonds I formed with people that I never would have had the opportunity to meet otherwise.
But I also learned that Marines are different. I vividly remember, as Sana'a became more unstable and the prospect of armed conflict involving Americans became increasingly likely, the happiness of my Marines was inversely proportional to that of the people we were protecting. Most people were rightfully anxious or scared during that time, but the Marines never seemed more content. We were all right where we were supposed to be, doing exactly what we were supposed to be doing. We were ready for anything.
What made you pivot to a legal career?
While I had always considered becoming a lawyer, I began to see how similar the two professions were during my transition out of the military. First, people trust both Marines and lawyers with their lives. Because of this, failure is not an option. Second, in the military as in law, power comes from persuasion. You lead by example to convince your Marines that they should do something that they may not want to do. You earn the trust of and connect with a threatened populace to convince them that security and stability come from cooperation with you instead of your enemy. And you project power to convince an enemy that the risk outweighs the reward.
How has your military experience influenced your legal practice?
My military experience gives me an incredibly valuable perspective that guides everything I do today. It allows me to operate effectively under heightened levels of stress, and it enables me to find creative solutions to seemingly impossible problems. And as a litigator, it helps to be comfortable with conflict.
Special Awards
2 Navy and Marine Corps Commendation Medals
Navy and Marine Corps Achievement Medal
Navy Meritorious Unit Commendation
Afghanistan Campaign Medal
Global War on Terrorism Expeditionary Medal
Global War on Terrorism Service Medal