Celebrating ArentFox Schiff's Veterans: Matthew Wilkerson on Going From Military Service to Client Service
Matthew Wilkerson, Captain, US Army Reserve Medical Service Corps.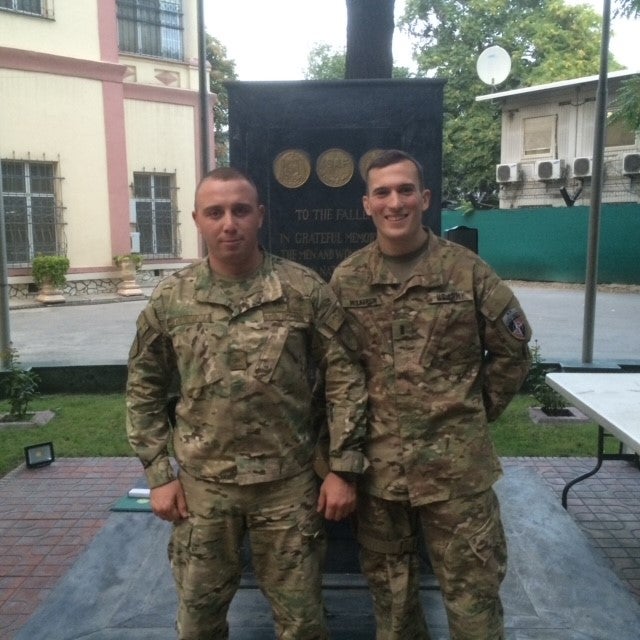 After completing ROTC at Bucknell University, Matthew Wilkerson was commissioned as a Second Lieutenant in the US Army Reserve (USAR) Medical Service Corps. He served through three activations and is still serves in the USAR, holding the rank of Captain.
Why did you choose to serve?
I come from an Army family. Both of my grandfathers served. My father graduated from West Point in 1973 and was an Infantry officer before attending medical school and serving as an Army doctor. My mother also served in the Army as a nurse and nurse practitioner and was honorably discharged after six years and in the rank of Major. Currently, my brother-in-law is a Special Forces officer and my younger brother is a Specialist as a diesel mechanic. I always had an interest in serving and knew I could successfully lead soldiers, so if I was capable, I didn't see any reason for someone else to do the job.
I also have a high regard for the oath our service members take, to defend something greater than all of us, a set of ideals based on equity, fairness, opportunity, and the rule of law.
Describe your deployments.
I was deployed to Kabul, Afghanistan, in support of Operation Enduring Freedom and Operation Freedom's Sentinel. While there I was jointly assigned to U.S. Forces-Afghanistan and NATO Resolute Support. My primary duty was as a Battle Captain in the tactical operations center at HQ Resolute Support (RS), which mainly focused on security operations of HQ RS and the Kabul Green Zone, as well as coordinating and executing VIP visits and the security for those events.
I had the opportunity to work directly with service members and civilians from the U.S., Afghanistan, Georgia, Lithuania, Macedonia, Australia, Germany, Croatia, and the United Kingdom.
In what ways did your service impact you?
I would say it primarily recalibrated what I found important in life and what was just noise. The things I remember most are the sacrifices people make for freedom and a better life, the ability for people from the most varied backgrounds to work together to achieve common goals, and the will of humans to do literally anything for a better life.
One specific event I cherish most was the ability to attend an Afghan National Police graduation ceremony in which the first female National Police officers were graduating. Those women took great risks to lead by example and show future generations what could be and they stared nearly insurmountable adversity in the face and overcame it. The pride they had for their accomplishment, and the faces of their family members beaming at what they had done will stay with me forever.
How has your military experience influenced your legal practice?
One thing I have learned in the Army is decision-making in stressful or difficult situations. The worst decision is no decision. Simultaneously, the decision made can have larger immediate and future ramifications. It is important to make measured, thoughtful, and deliberate decisions in a timely and effective manner.
I also learned that one cannot be an expert at everything. Among the IP litigators, we work as a team and each member has different strengths and skillsets. When making decisions, it is important to leverage that shared knowledge to drive the best outcomes.
Special Awards
Army Commendation Medal with Bronze Oak Leaf Cluster
Army Achievement Medal
German Armed Forces Proficiency Badge - Gold