Celebrating ArentFox Schiff's Veterans: Tan Anderson on Going From Military Service to Client Service
Taniel Anderson, US Navy, Lieutenant Commander, Nuclear Submarine Officer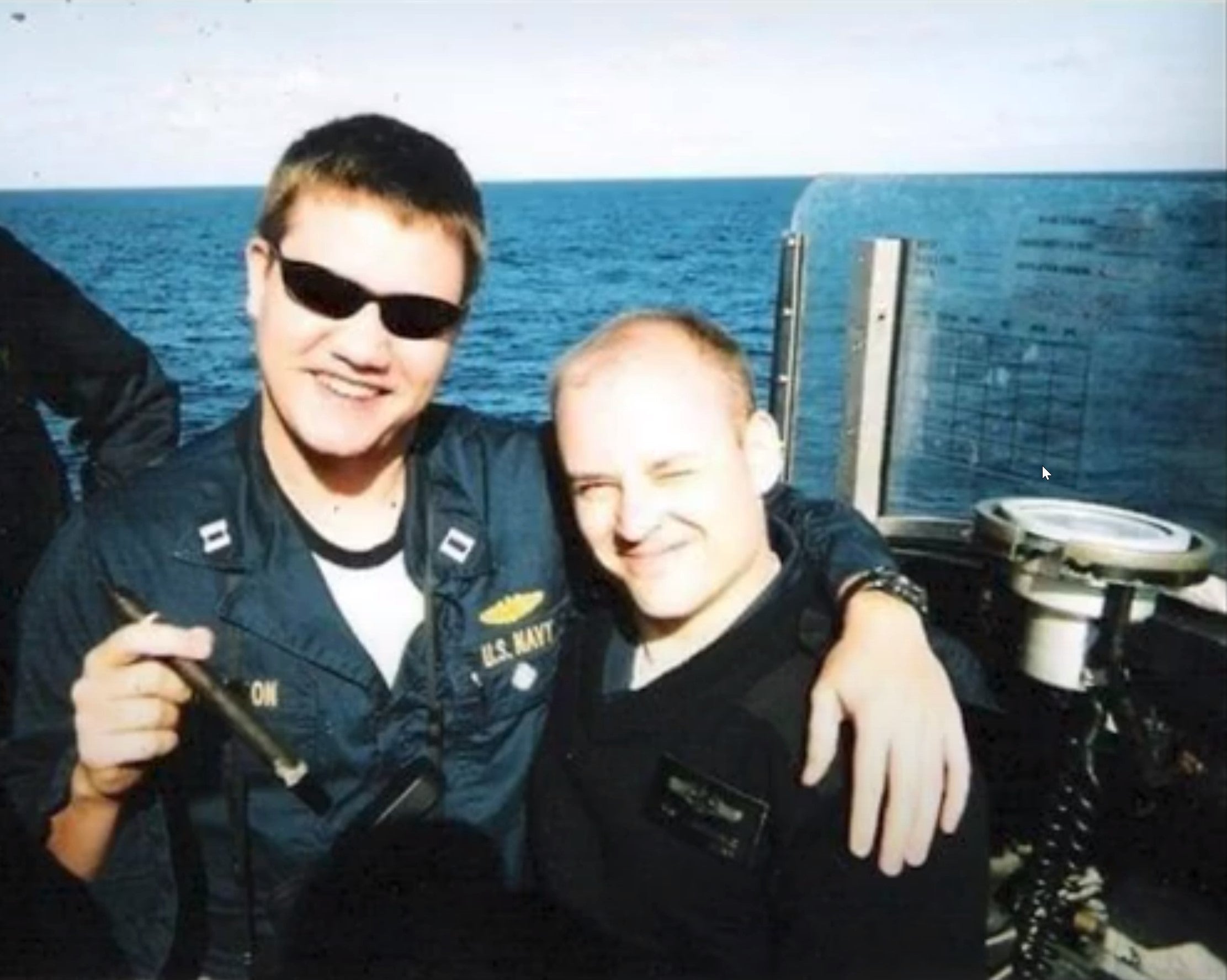 Tan served in the US Navy for 10 years, ending his career as a Lieutenant Commander with distinction. After completing five strategic-deterrent patrols on a nuclear submarine, Tan moved to reserve duty. He served with the Office of Naval Research and Naval Research Lab as a science & technology liaison officer, and also hosted visitors during New York Fleet Week and attended Expo Naval in Chile.
Why did you choose to serve in the military?
I wanted to start my career doing something exciting and adventuresome. My strongest memories of my military time are with the friends I made and the challenges of each mission.
My time in the military was special. Nothing beats driving into Pearl Harbor in the open-air bridge of a silent submarine with mountains and rainbows ahead and dolphins surfing on the bow wake.
Tell us about your deployments.
Deployments are expected in the Navy. I served aboard the USS Nevada (SSBN-733 Gold), and my team completed five strategic-deterrent patrols out of a homeport in Bangor, Washington. At sea, I learned how to operate and fight the submarine and qualified as chief engineer for S8G nuclear reactors.
Missions and adventures included aircraft carrier landings and takeoffs, piloting a helicopter, completing Navy dive school, sailing around Cape Horn, and becoming a shellback.
What made you pivot to a legal career?
I had always wanted to be lawyer, so I debated between a military legal career and a civilian legal career. I chose to leave active duty because I wanted more stability for my family.
How has your military experience influenced your legal practice?
The Navy taught me to confront technical challenges with confidence and determination. There's a saying in submarines to "nuke it out," which means to figure out challenges using the building blocks learned in nuclear engineering training.
Tan earned various award and decorations, including Navy and Marine Corps Commendation and Achievement medals.