Celebrating ArentFox Schiff's Veterans: Tracy McLaughlin on Going From Military Service to Client Service
Tracy McLaughlin, Captain, US Army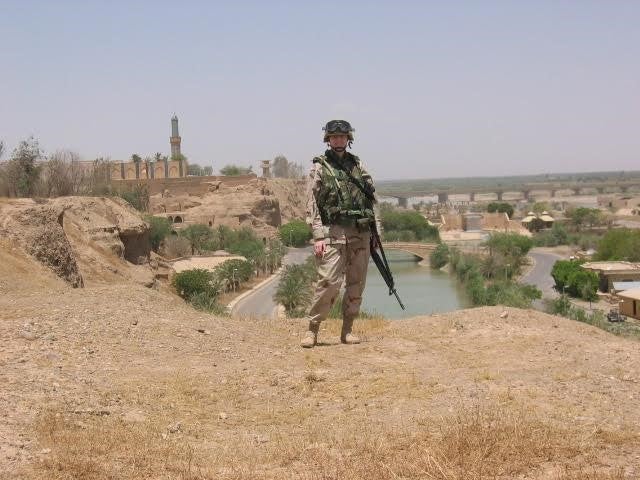 In 1997, Tracy earned a Congressional nomination to attend the US Military Academy at West Point. After graduating in 2001, she was commissioned as a Second Lieutenant in the US Army Adjutant General Corps. In 2004, she was deployed to Tikrit, Iraq, as a Chief of Casualty Operations Officer. Two years later ― after five years of service ― Tracy was honorably discharged as a Captain.
Why did you choose to be a lawyer?
I chose to become an estate planning attorney for the same reason I chose to serve in the Army Adjutant General Corps. Both careers gave me the opportunity to help individuals and families during stressful times. I work with people one-on-one, hope for the best and plan for the worst, and come up with practical solutions to their problems. Everything I've done so far helps me serve my clients ― my military service, my background as a financial adviser, and my knowledge of trusts and estates law.
What does military service bring to your legal practice?
There's a well-known military philosophy ― adapt and overcome ― that has served me well as an attorney. As both an officer and an attorney, you never know when you will have to change your tactics or strategy or take on a new task at the last minute. Although I aim for the best outcome for my clients, I also make sure to be flexible, approaching problems from all points of view, and planning for the worst case scenario.
Soldiers and clients look for confidence in their leaders. When soldiers follow orders, they want to see that you believe both in your abilities and in your cause. Clients look for those same qualities. When sitting one-on-one with a client, I need to answer questions and share feedback, so that they will continue to have faith in me.
Finally, whenever possible, I try to make the best out of difficult situations. Sometimes that means reminding myself that, just as I made it through a combat tour in Iraq, I can get through the situation at hand.
What was your experience as a woman in the military? What lessons or advice can you share?
I am grateful that I was given encouragement and support in my career, and I want to help others who follow in my path. That's an important responsibility for women. I am proud of my service, especially as a female combat veteran. Being a combat soldier came with danger and extreme challenges, but I am grateful to have served and returned to civilian life a stronger person from this experience.
It's challenging sometimes to be in an overwhelmingly male setting. My West Point graduating class was about 10% women. My advice to women is to always be well-informed, and speak with confidence and clarity of purpose in order to be heard and understood.
What do you remember most from your deployment to Iraq?
I remember the weight of responsibility to accurately and timely report casualties as they occurred in a war zone. My team and I gathered information that the Army used to notify families of the status of their loved ones. It was critical that we took our job seriously and did it well.
Also, I appreciated having the opportunity to create a better future for the youth of Iraq. Our unit sponsored a school for Iraqi girls, and I was in charge of this project. I solicited donations of pens, paper, desks, sports equipment, and other school supplies to share with the students. I loved the chance to meet, interact, and directly assist the Iraqi people.
Special Awards:
Army Commendation Medal
Army Achievement Medal
Joint Service Commendation Medal
Parachute Badge – Airborne