Gabriel M. Rodriguez
Partner
Gabriel M. Rodriguez maintains a comprehensive environmental practice assisting manufacturing and energy clients with environmental compliance, enforcement and litigation matters.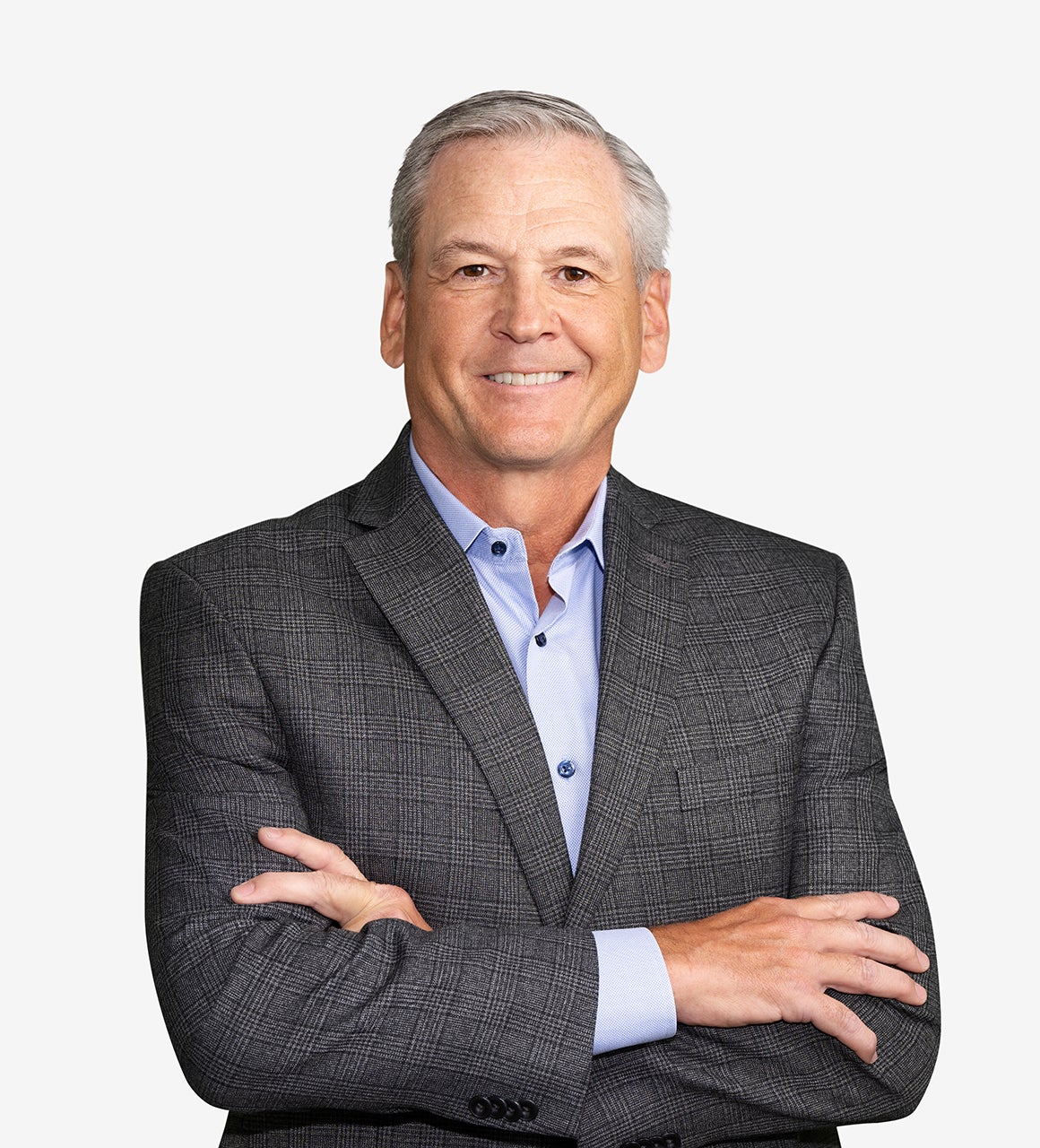 Offices

Phone

Email

Social
Gabe knows that, while there may be numerous ways to approach a problem, the best strategy is the one that aligns most closely with the client's vision of success. He credits his strong track record of successful outcomes to the groundwork he lays in fully understanding his clients' objectives and developing plans to achieve them as quickly and effectively as possible.
A Recognized Leader
Gabe led the firm's dynamic Environmental Practice Group for more than 15 years. The group serves companies in a wide range of industries with compliance and enforcement of federal, state and local environmental laws, including air, water, and hazardous waste requirements, and climate change issues. Experience, integrity, and teamwork are fundamental to the success the group achieves for its clients.
A Versatile Advocate
Gabe currently represents manufacturing and energy companies in Comprehensive Environmental Response, Compensation and Liability Act (CERCLA) enforcement matters, as well as in the remediation, closure, and disposition of former manufacturing facilities. He litigates CERCLA claims and tort claims alleging exposure to hazardous substances in the environment. He also represents developers and financial institutions regarding strategies for addressing Brownfield sites and other environmentally impaired real estate. Additionally, Gabe assesses due diligence and negotiates the environmental provisions in corporate mergers and acquisitions, and in real estate and lending transactions.
As regulations change, technology evolves, and community interest grows, Gabe embraces the challenge of a dynamic legal landscape. He is comfortable with the uncertainty and change inherent in environmental law, which allows him to produce creative and successful results for his clients. Clients have praised him as "a sharp litigator. He's the full package - smart, intelligent and a very commanding presence in the courtroom," according to the 2020 Chambers USA guide.
Previous Experience
Prior to joining ArentFox Schiff in 1988, Gabe was an Illinois Assistant Attorney General in the Environmental Control Division.
Client Work
Represents an Indiana power generator in connection with the investigation of alleged releases of coal ash constituents from an ash disposal facility to groundwater. He negotiated CERCLA Administrative Consent Orders for removal actions involving the extension of municipal water service to approximately 270 residential homes and businesses. He also negotiated an Administrative Consent Order providing for the performance of a Remedial Investigation and Feasibility Study encompassing an approximately two-square-mile area.
Represented the Indiana power generator in lawsuits relating to the ash disposal facility. Several residents and two environmental groups filed federal litigation under the citizen suit provisions of Resource Conservation and Recovery Act (RCRA) against the utility. Concurrently, approximately 85 residents filed a state court lawsuit asserting public nuisance claims against the utility for alleged exposure to groundwater contamination and seeking damages for emotional distress and diminution in property value, and the establishment of a medical monitoring fund. Both lawsuits were settled on terms favorable to the client.
Represents a consumer products manufacturer in a CERCLA cleanup involving the remediation of historic releases of chlorinated solvents from the manufacturer's Michigan factory to a municipal drinking water aquifer.
Successfully secured summary judgment in favor of client in connection with developer-property owner's claim for property damage and loss of use related to historic TCE contamination.
Obtained complete defense jury verdict in federal court action alleging intentional misrepresentation in the sale of former factory allegedly contaminated with TCE.
Advises a manufacturing company regarding vapor intrusion assessment and mitigation program at active and former plants across the country.
Advises several gas companies in connection with their programs for closing former manufactured gas plants.
Acted as special environmental counsel for a Brownfields redevelopment project that transformed an illegal dump on the southwest side of Chicago—a former "Silver Shovel" site—into an industrial park. He negotiated the environmental provisions of the real estate acquisition agreement with the seller and the redevelopment agreement with the City of Chicago, and worked with insurance carriers to develop environmental insurance coverage.
Assists clients with securing environmental liability insurance coverage and in presenting claims for environmental coverage
Acted as special environmental counsel in the acquisition of several industrial properties along the Chicago River—advised on due diligence, due care and negotiated environmental insurance coverages.
Has negotiated liability transfer agreements and sale of environmentally impaired properties in Illinois, Connecticut, North Carolina and Florida.
Acted as special environmental counsel regarding the acquisition of a former industrial facility in Chicago's near north side.
Obtained a thermal variance for an Illinois power generator in a contested administrative proceeding involving the thermal component of the electric generating station's cooling water discharge.
Represented a financial services company regarding its non-compliance with the Environmental Planning and Community Right-to-Know Act (EPCRA) reporting and other reporting and permitting requirements at one of its Data Centers. The violations related to the uninterrupted backup power system at the Data Center. Gabe assisted the client in structuring a multi-facility audit and negotiated an agreement with U.S. EPA allowing for the audit and self-disclosure of violations under the EPA's Audit Policy.
Boards, Memberships & Certifications
American Bar Association, Section of Environment, Energy and Resources
Chicago Bar Association
Hispanic National Bar Association
National Immigrant Justice Center, Leadership Board Member
Previously served as a director of Legal Assistance Foundation of Chicago, Connections for the Homeless, the Loyola Academy Rowing Association, the Evanston United Way and Chicago Tutoring Connections.
Publications, Presentations & Recognitions
Presentations
"Current Trends in Environmental Law," (co-presenter) Continuing Legal Education Presentation, Madison, Wis. (Jul. 29, 2016)
"Environmental Enforcement Litigation and the Rise of the NGO," (co-presenter) 20th Annual FERC Briefing, Chicago, Ill. (May 15, 2014)
"Mentoring: Why It's Important, and Some of the Challenges to Doing It Well," (moderator) Annual Corporate Counsel Conference, Hispanic National Bar Association, Orlando, Fla. (Mar. 20, 2014)
"Coal on the Run?" (co-presenter) 19th Annual FERC Briefing, Chicago, Ill. (Jun. 13, 2013)
Recognitions
The Best Lawyers in America, Best Lawyers (2007-2009, 2012-2024)
The Legal 500 United States – Energy Transactions: Conventional Power (2021)
Chambers USA – Environment: Litigation, Illinois (2013-2023)
Illinois Leading Lawyer, Law Bulletin's Illinois Leading Lawyers Network (2006-2023)
Peer Reviewed AV® Preeminent™, Martindale-Hubbell (Since 1996)
Bar & Court Admissions

US Court of Appeals, 7th Circuit
US Court of Appeals, District of Columbia Circuit
US District Court, Central District of Illinois
US District Court, Northern District of Illinois
US District Court, Southern District of Illinois
US District Court, Western District of Michigan

Education

Northern Illinois University College of Law, JD, cum laude

Northwestern University, BA