Thomas M. Crispi
Partner and Product Liability & Mass Torts Practice Leader
Tom Crispi is, first and foremost, a trial lawyer.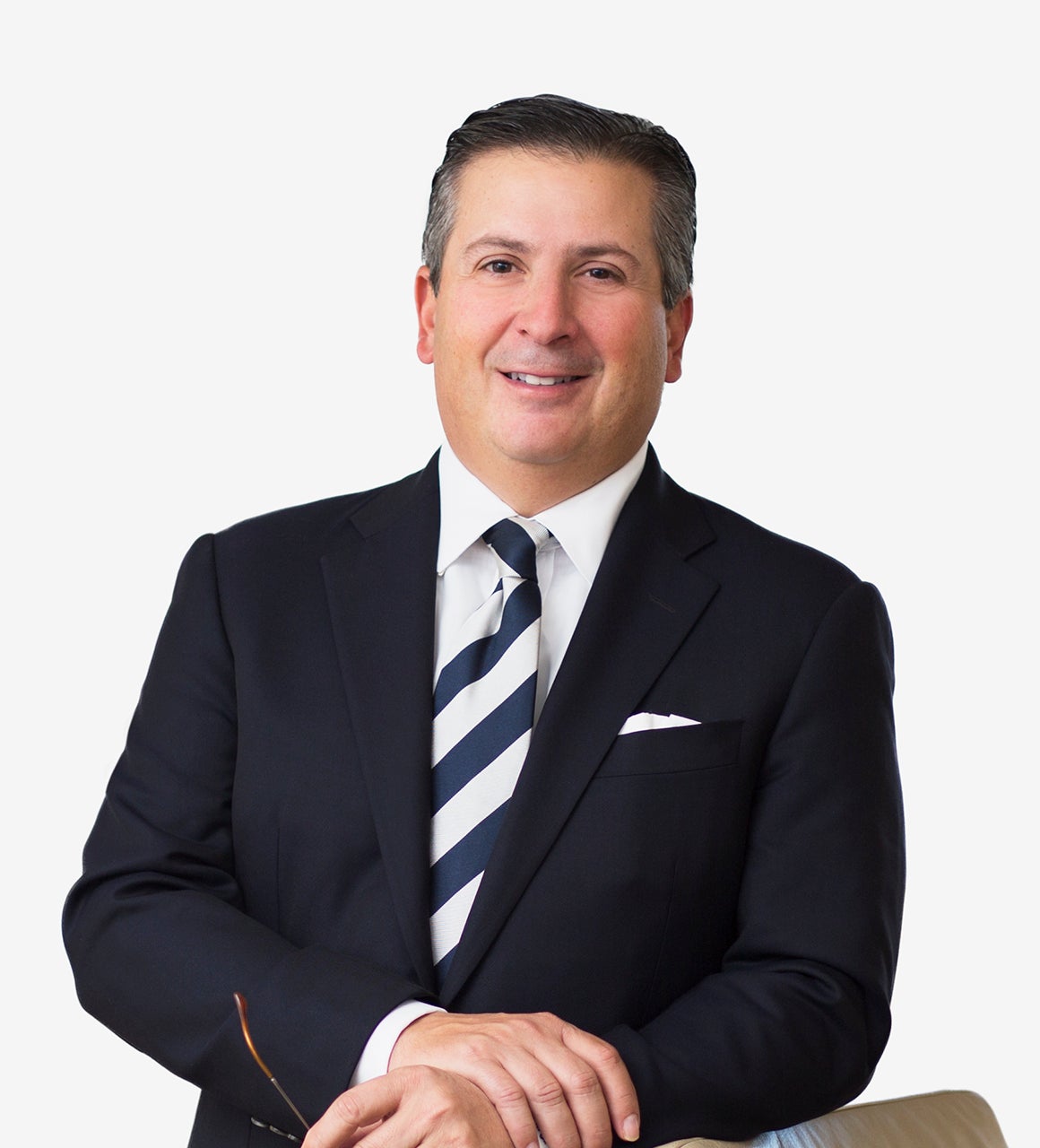 Tom began his career as an Assistant District Attorney in New York City, honing his skills as a courtroom tactician while prosecuting numerous cases.  Since leaving the District Attorney's Office in 1996, Tom has successfully tried countless cases in areas ranging from product liability to commercial disputes.
It is Tom's rare combination of winning courtroom skills, deep understanding of client businesses, and responsiveness to client needs that sets him apart. For a corporate trial lawyer, the path toward victory so often hinges on making an early identification of the issue. Tom excels at this. While Tom has the experience to handle any matter in a courtroom, he also knows how to get results by keeping clients out of the courtroom and avoiding trial whenever possible or advisable.
Tom has served as both trial counsel and national coordinating counsel for several Fortune 100 companies in their mass tort and product liability litigation. Tom, together with his team, has successfully defended corporations in courtrooms throughout the country. Equally important, he has managed and defeated litigation with victories and resolutions often before reaching the courtroom.
Clients recognize that Tom has the experience resolve their disputes quickly and efficiently. As a testament to Tom's ability to achieve victory, clients repeatedly ask him to step outside his defined practice area to handle litigation and take over a range of matters involving construction disputes, commercial transactions, civil rights, employment harassment, civil RICO, premises liability, fiduciary duty and intellectual property.
Client Work
Ongoing representation of a Fortune 100 company facing risk from an asbestos mass tort litigation as well as from a mass tort litigation alleging defects in respiratory equipment for diseases associated with asbestos.
Ongoing representation of a Fortune 100 company challenged with allegations and investigations concerning fire and explosions of consumer products.
Represented a Fortune 100 company in repetitive stress litigation mass tort alleging a causal association between the use of keyboards and carpal tunnel syndrome. Tom was a member of the team whose trial victories led to the eventual dismissal of several thousand cases.
Ongoing representation of a Fortune 100 company defending claims of water damage from alleged defective water filter and supply systems.
Tom has served as trial counsel to a Fortune 100 company in an ongoing patent infringement lawsuit involving water technology.
Ongoing representation of a Fortune 100 company in product liability matters alleging a causal association in the use of cell phones and brain cancer.
Successful representation of a government authority in litigation related to the New York City 9/11 Disaster Site. Tom was on the team that negotiated a settlement of 10,000 injury and illness-related lawsuits by first responders arising from the 9/11 attacks on the World Trade Center.
Representation of a Fortune 100 company in claims of discriminatory practice towards customers, which led to a dismissal of the claims.
Publications, Presentations & Recognitions
Presentations
COVID-19 Legal Issues Spotting for In-House Counsel," Webinar (Apr. 1, 2020)
Recognitions
"Lawyer of the Year" – Personal Injury Litigation – Defendants, New York City, The Best Lawyers in America (2023)
The Best Lawyers in America, Best Lawyers (2012-2023)
Boards, Memberships & Certifications
Product Liability Advisory Council, Sustaining Member

Tom was instrumental as one of the founders of a new school in Newburgh, New York in 2006. San Miguel Academy is part of a national educational reform movement that strives to break the cycle of poverty through education.

Tom currently serves as the Chairman of the Board of Trustees for San Miguel Academy.
Bar & Court Admissions

New York Bar
Connecticut Bar

US District Court, Eastern District of New York
US District Court, Southern District of New York

Education

St. John's University School of Law, JD, 1993