Tomato Troubles: NatureSweet Files Third Lawsuit Against Angel Sweet Over Product Packaging
NS Brands Ltd. (NatureSweet) recently filed its third lawsuit against Mastronardi Product Ltd. and Mastronardi Product USA Inc. (Angel Sweet) in just over 10 years, alleging unfair competition and trademark and trade dress infringement of its CHERUBS tomatoes packaging under federal and state law.
Off
NatureSweet's tomatoes come in a two-piece plastic container with a curved solid yellow bottom lid and a transparent dome top with a bubble design effect. NatureSweet has used its packaging since March 2006 and acquired a trade dress registration for the packaging on December 25, 2007. The registration has achieved incontestable status and covers a "three-dimensional package configuration comprised of an opaque, bowl-shaped bottom and a transparent dome-like top having a bubble design effect, finished with an opaque enclosure." NatureSweet also claims unregistered trade dress rights in the overall look and appearance of its packaging.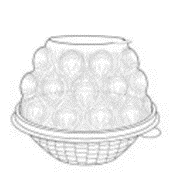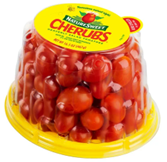 NatureSweet filed its first trade dress infringement lawsuit against Angel Sweet in 2012, when Angel Sweet began offering tomatoes in a similar container with a transparent dome top and an opaque bottom lid. The parties settled in January 2014, and Angel Sweet began selling its tomatoes in packaging with a green top-seal and transparent bottom. However, in 2021, Angel Sweet resumed the use of another allegedly infringing design. NatureSweet filed a second lawsuit, and the matter concluded in January 2022. The 2021 packaging was no longer available in the marketplace. However, in 2023 Angel Sweet adopted new packaging that, according to NatureSweet, once again "mimics the distinctive CHERUBS packaging."
According to the complaint, Angel Sweet is attempting to willfully and intentionally trade off of NatureSweet's goodwill for the third time, by continuing to offer tomatoes in packaging with a yellow lid and transparent dome. NatureSweet argues that Angel Sweet's design is confusingly similar to NatureSweet's registered trade dress and will cause confusion in the marketplace, particularly as retailers "commonly intermix NatureSweet's CHERUBS with Angel Sweet's tomatoes," as shown in the representative image below. NatureSweet is seeking injunctive relief, including a recall of current products in the marketplace, actual and treble damages, and Angel Sweet's profits. Angel Sweet has not yet filed an answer to the complaint. The case is a reminder that, in some cases, product packaging can be subject to registered trade dress rights, and that adopting arguably similar product packaging could land you in hot water. ArentFox Schiff will continue to monitor developments in this case.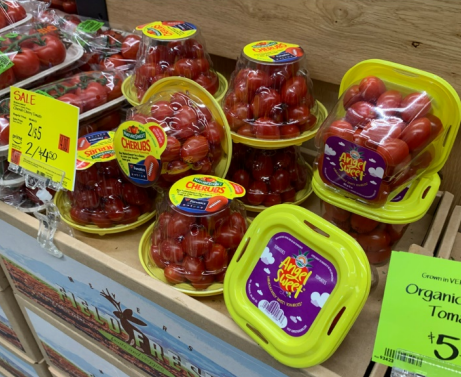 Contacts