Steven Wilamowsky
Partner
When it comes to complex restructurings and bankruptcy litigation, Steve's experience is among the broadest and deepest in the industry.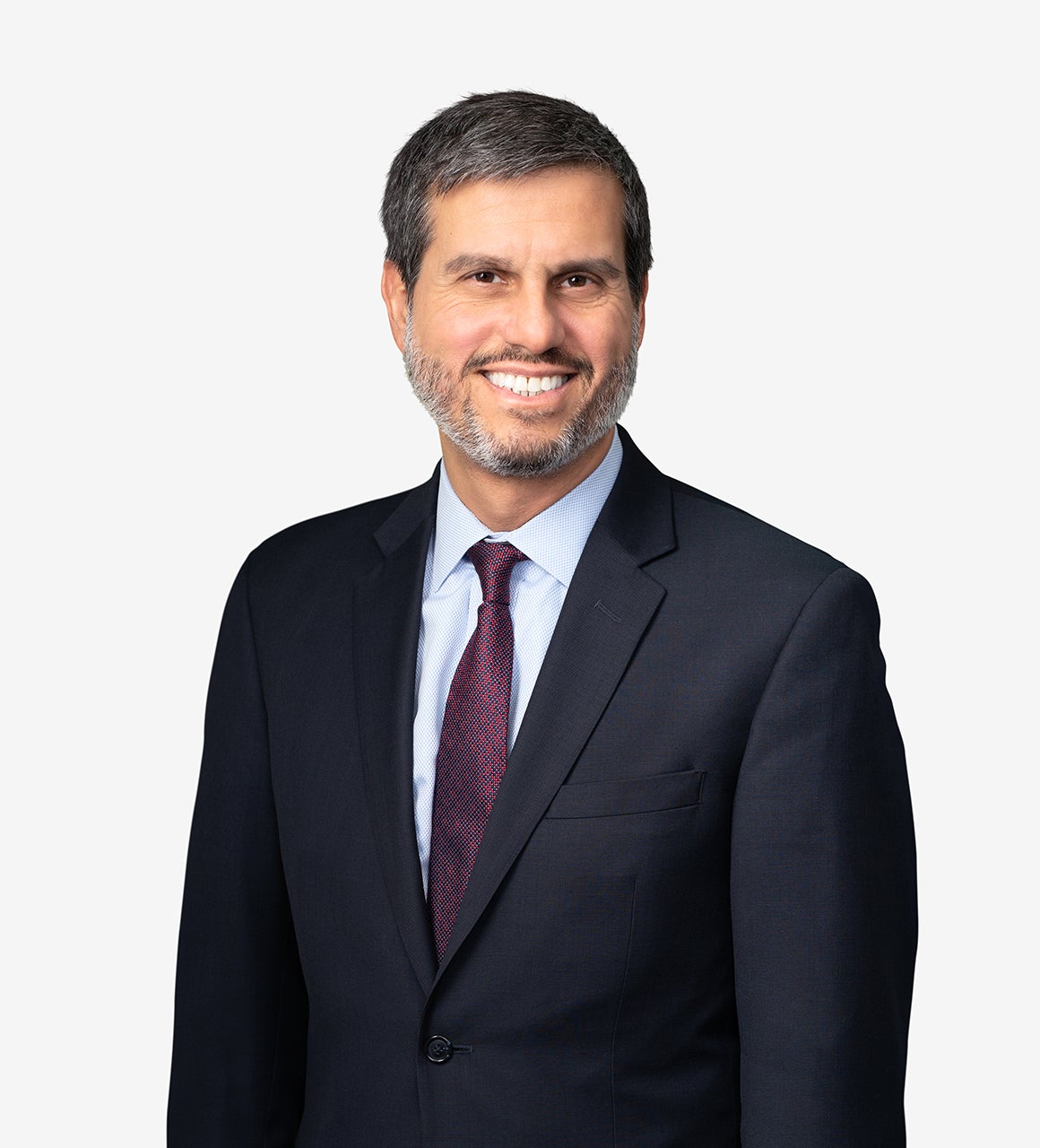 Steve practices out of ArentFox Schiff's New York office at 1185 Avenue of the Americas.
Over the past 25 years, Steve has represented nearly every constituency involved in chapter 11 reorganization cases and out-of-court workouts. These have included large corporate debtors, bankruptcy trustees, landlords, creditors, and lenders. He also represents private equity firms, hedge funds, and other buyers interested in investing or acquiring assets from Chapter 11 proceedings.
Steve has extensive experience advancing client interests both inside and outside of bankruptcy courts and has advised on restructuring of distressed development projects in domestic and cross-border proceedings. Whether helping a distressed company navigate the complexities of a high-profile litigation, or looking to avoid court altogether, Steve counsels his clients through the process to ensure they fully understand the risks and opportunities.
Client Work
Represents the estates in the Refco chapter 11 cases
Represents the debtor-in-possession in a first-of-its-kind case implicating extensive data privacy and security issues
Represented a major swap counterparty in the City of Detroit's chapter 9 case
Represented bondholder committee in a large supermarket restructuring
Represented several trust creditors in the Madoff SIPA proceedings
Represented insider and non-insider defendants in a series of actions alleging hundreds of millions of dollars in fraudulent transfer claims
Represented large institutional lenders, loan purchasers, and servicers in multiple mortgage originator cases
Previous Work
Clerkships
Hon. Tina L. Brozman, U.S. Bankruptcy Court, Southern District of New York, Law Clerk (1994-1996)
Boards, Memberships & Certifications
American Bankruptcy Institute
Turnaround Management Association
New York City Bankruptcy Assistance Project, Steering Committee
Publications, Presentations & Recognitions
Publications
"Forever Again: Is Mall Owners' Purchase of Forever 21 a Sign of a Trend?," Business Law Today (Aug. 21, 2020)
"One Step Back? Ohio Bankruptcy Court Finds That a Hedging Power Purchaser Is Not a 'Forward Contract Merchant' Entitled to the Bankruptcy Code Safe Harbor Protections," (co-author) Pratt's Journal of Bankruptcy Law (Jun. 2019)
"Chapter 7 Ruling Protects Banks for Debtor-Account Dilemma," (co-author) Law360 (May 3, 2019)
"SDNY Decision Could Inject Uncertainty in 363 Sales," (co-author) Law360 (Oct. 11, 2018)
"A Valuable Precedent on Bankruptcy Vote Designation," (co-author) Law360 (Jun. 11, 2018)
"In Lakeridge, Concurring Justices Take the Spotlight," (co-author) Law360 (Mar. 12, 2018)
"Third Circuit Confirms Limits of the Rooker-Feldman Doctrine," (co-author) Law360 (Jan. 22, 2018)
"On Second Thought: EFH Court's Extraordinary Move," (co-author) Law360 (Oct. 18, 2017)
"Justice Deferred: What High Court Won't Review in Lakeridge," (co-author) Law360 (Apr. 13, 2017)
"Midstream Oil & Gas Contracts Seeing Changes Following Bankruptcy Court Scrutiny," (co-author) ACIC Private Notes (Sep. 2016)
"Making Public Sector Restructurings Work," The Wall Street Journal Pro – Bankruptcy (Jul. 19, 2016)
"Red or Black? Difficult Decisions Ahead for Atlantic City," (co-author) Law360 (Jun. 23, 2016)
"A Cautionary Tale for Over-Secured Creditors," (co-author) Law360 (May 25, 2016)
"Municipal Bankruptcy, Atlantic City and Other Games of Chance," The Wall Street Journal (May 24, 2016)
"Last Resort: Municipal Bankruptcy, Atlantic City, and Other Games of Chance," Daily Bankruptcy Review (May 24, 2016)
"A Sui Generis Approach to 'Insider' Status in Bankruptcy," Law360 (Feb. 17, 2016)
"11th Circ. Restricts Equitable Mootness," (co-author) Law360 (Jan. 5, 2016)
"Default Interest in Chapter 11: What Sagamore Partners Means for Lenders," (co-author) Journal of Taxation and Regulation of Financial Institutions (Nov./Dec. 2015)
"EFH Ruling Impairs Creditor Reliance on Indenture Trustees," (co-author) Law360 (Nov. 12, 2015)
"The Precedential Value of Sagamore Partners," Law360 (Jul. 22, 2015)
Presentations
"The Unprecedented Financial Crisis of the Evergrande Group," Turnaround Management Association (TMA) Annual Conference, Boston, MA (Nov. 4, 2022)
"Valuing and Restructuring Distressed Companies in the Face of Operational Headwinds," American College of Investment Counsel (ACIC) Fall Annual Meeting and Education Conference, New York, NY (Oct. 17-18, 2019)
Recognitions
The Best Lawyers in America, Best Lawyers (2020-2023)
New York Metro Super Lawyers, Thomson Reuters (2006-2012)
Outstanding Young Restructuring Lawyer, Turnarounds & Workouts (2007)
Bar & Court Admissions

US Supreme Court
US Court of Appeals, 4th Circuit
US District Court, Eastern District of Michigan
US District Court, Eastern District of New York
US District Court, Southern District of New York

Education

New York University School of Law, JD, 1994

Brooklyn College, BA (Econ), 1991