Brett F. Clements
Associate
Brett has represented clients in consumer class actions, catastrophic losses, and high-profile multidistrict litigation in a variety of industries, including manufacturing, telecommunications, automotive, and technology.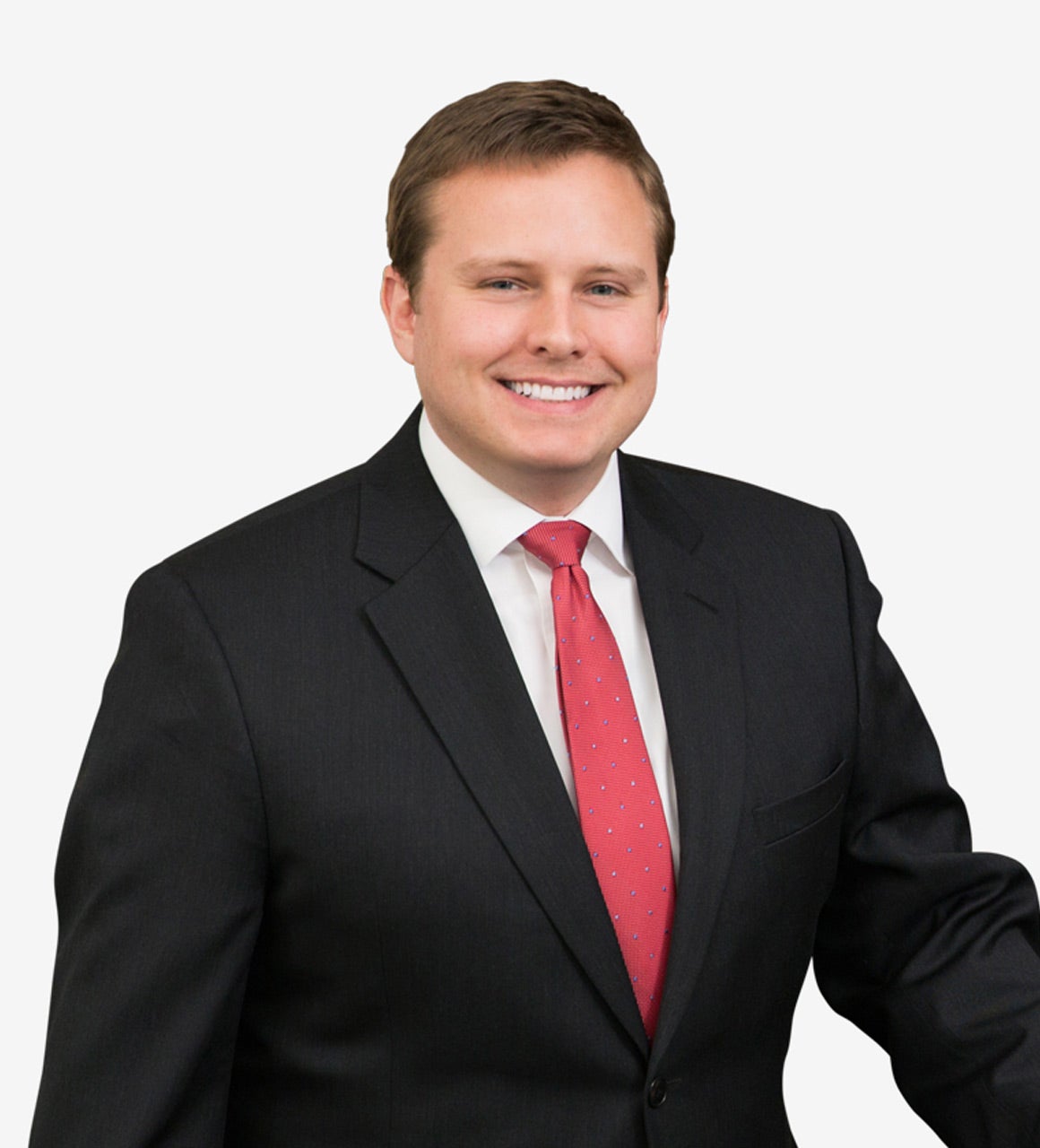 Brett offers strategic counseling from case inception through trial, including complex discovery issues, major dispositive motions, tactical trial preparation, and when appropriate, thoughtful resolution of cases. Brett has practiced in courts throughout the United States and for several years served on the national coordinating counsel team for a large mass tort defendant.  
Brett also has experience in both developing and deposing experts on complex and novel scientific issues. Recognizing the interplay between product liability, technology, and science, he has a keen interest in legal developments in this fast-paced area of law.  
In addition to his product liability work, Brett has advised and defended clients on a number of compliance issues involving the Americans with Disabilities Act (ADA). Brett has represented multiple clients against allegations of non-compliance with Title III of the ADA concerning website access for visually impaired individuals. He has also advised clients when website remediation is needed following the resolution of the matter. Brett has experience in all facets of eDiscovery, including document collections, negotiation of ESI protocols, review strategy, and oversight of productions.
Brett's breadth of knowledge makes him a thoughtful and experienced adviser, negotiator, and advocate for his clients.
Pro Bono
Washington Legal Clinic for the Homeless, Pro Bono Volunteer (2018-present)
New York City Bar Consumer Bankruptcy Project, Pro Bono Volunteer (2014-16)
Client Work
National counsel to a major building products company in asbestos personal injury lawsuits in state and federal courts around the country.
Representation of consumer products manufacturers in complex class actions involving a wide array of different products.
Ongoing representation of a Fortune 100 company challenged with allegations and investigations concerning fire and explosions of consumer products.
Managed large-scale eDiscovery project for more than a year for an automotive client in significant MDL, focusing both on compliance with discovery obligations and cost-control for client.
Publications, Presentations & Recognitions
Brett's recent publications include:
"Personal Jurisdiction: State Court Application of Ford Motor Co. v. Montana Eighth Judicial District Court," December 14, 2021
"ADA Website Litigation: Eleventh Circuit Holds Website is Not Subject to Title III," July 27, 2021
"ADA Website Litigation Continues to Proliferate in 2021," June 2, 2021
"California Supreme Court Holds that Cellular Eavesdropping Statute Applies to Businesses," April 14, 2021
"How Companies Can Approach Wider Availability of COVID-19 Vaccines in the Coming Months," February 9, 2021
"Business Considerations in Light of Increases in COVID-19 Cases," February 1, 2021
"Reopening and Readjusting: Preparing for a Diagnosis or Resurgence in the Coming Months," August 18, 2020
"Are You Ready for COVID-19 Litigation?" August 13, 2020
"Reopening and Readjusting: Communicating COVID-19 Policies to All Stakeholders," August 4, 2020
"Reopening and Readjusting: What Businesses Should Be Thinking About," July 21, 2020
"Federal Enclave Jurisdiction: Strategies for Removal to Federal Court When a Tort Occurred on Federal Land," June 4, 2020
"Expert Strategies: Battling Causation in COVID-19 Tort Cases," May 28, 2020
"Five Approaches to Keep Customers and Employees Safe When Reopening," May 7, 2020
"Supreme Court Will Address Personal Jurisdiction After State Courts Interpret BMS Decision," April 7, 2020
"Time Marches On, Memories Fade, and Witnesses Die: How Lawyers Can Use the Underutilized Ancient Document Hearsay Exception," October 30, 2018
"Recent Developments in Toxic Tort & Environmental Law," American Bar Association Tort Trial & Insurance Practice Law Journal, 2018
"Removal In 2017: How Defendants Got To Federal Court," Law 360, January 17, 2018
"2017 Removal Roundup: How Can Defendants Get Into Federal Court?" December 13, 2017
"What Does Made in the USA Actually Mean?" March 3, 2017
Brett's recent presentations include:
"Are You Ready for COVID-19 Litigation?" Schiff Hardin, Webinar, August 13, 2020
Bar & Court Admissions

California Bar
District of Columbia Bar
New Jersey Bar
New York Bar

US District Court, District of Maryland
US District Court, District of New Jersey
US District Court, Eastern District of New York
US District Court, Southern District of New York

Education

Fordham University School of Law, JD, 2013

Georgetown University, BA, 2007