Stephen Liss
Partner
Stephen's practice focuses on the needs of wealthy individuals and families, their businesses, and charities.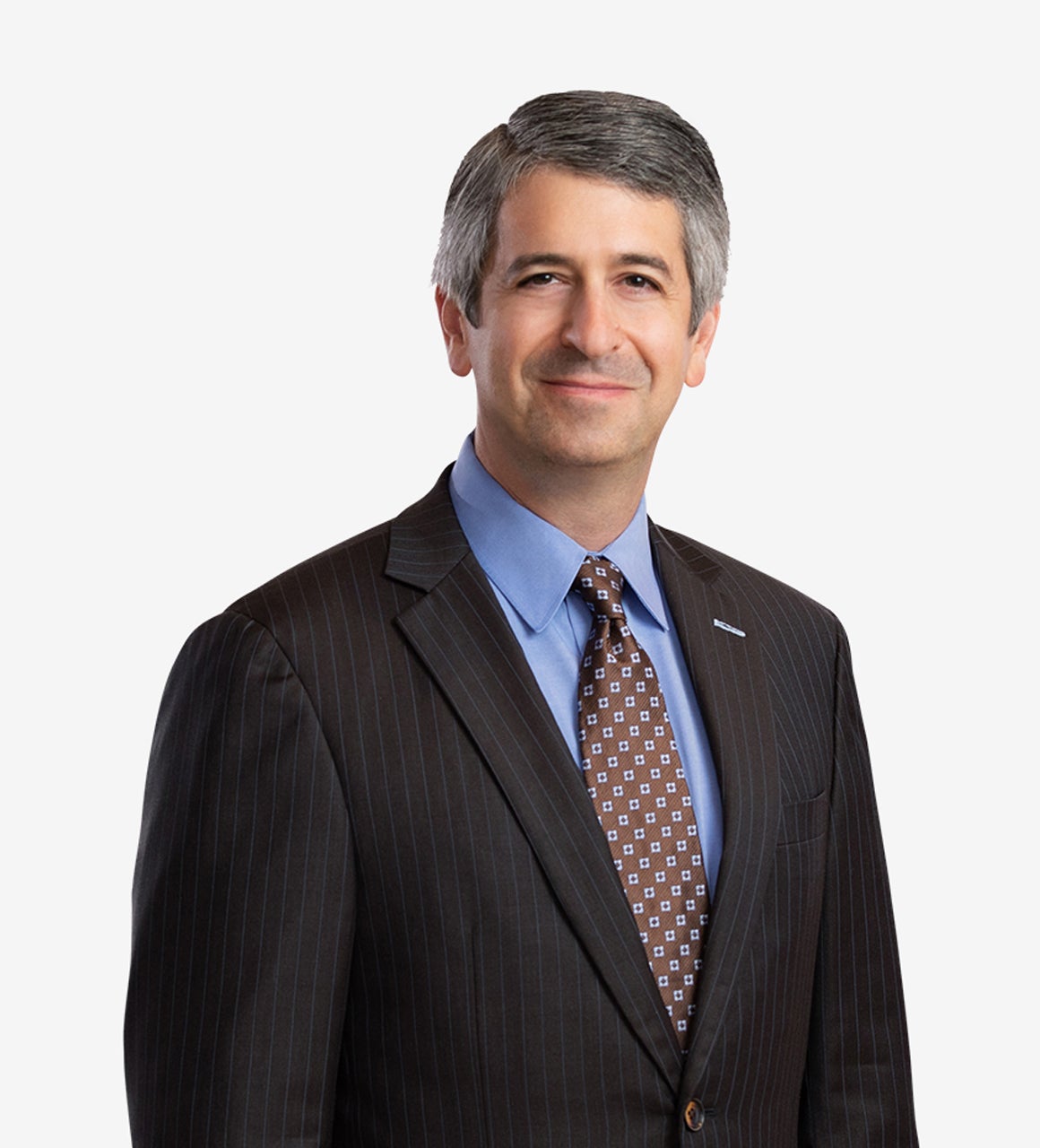 Stephen practices out of Arent Fox Schiff's New York office at 1185 Avenue of the Americas.
First and foremost, Stephen considers himself a teacher. Tax and estate planning are complicated, but Stephen enjoys making these topics as simple as possible so his clients can be confident they are making the best decisions for themselves, their families, and the charities they care about.
Stephen starts every relationship by helping families articulate their goals. What issues need to be addressed? Are there opportunities to take advantage of? Using his unique background that includes seven years working at leading financial services firms, Stephen helps clients find a balance between tax optimization, complexity, risk, and competing non-tax goals. He then engages a family's team of advisors to fully integrate their personal, legal, and financial planning.
Stephen's practice focuses on the needs of wealthy individuals and families, their businesses, and charities. His extensive experience includes domestic and international trust and estate planning, tax minimization, advanced life insurance strategies, and planned charitable giving. He has helped clients with pre-sale and pre-IPO planning, planning with concentrated stock positions, planning with fund interests, trust decanting and trust modifications, minimizing state income taxation of trusts, dynasty trusts, generation skipping transfer (GST) tax, split-dollar life insurance, planning with art, private foundations, charitable lead trusts, and charitable remainder trusts. He has advised families on the formation and operation of foreign trusts, pre-migration planning, foreign investment in U.S. real property, voluntary disclosures, and expatriation. 
Stephen has authored or co-authored more than 30 articles. A frequent lecturer, he has spoken at numerous industry conferences in the United States and globally. Stephen previously chaired the Estate and Gift Tax Committee of the Real Property, Trust & Estate Section of the American Bar Association and is currently Vice-Chair of the Income and Transfer Tax Committee of the RPTE Section of the ABA.
Publications, Presentations & Recognitions
Publications
"Insurance Trusts and GST – A Primer," Estate Planning, Thomson Reuters (Nov. 2021)
"Section 199A- The Great Divide," Leimberg Income Tax Planning Newsletter #129 (Jan. 2018)
"Expatriation and the New Section 2801 Proposed Regulations," Heckerling White Paper of the International Tax Planning Committee, American Bar Association (Jan. 2016)
"Using DINGs to Reduce Federal Income Tax," Trusts & Estates Magazine (Jul. 2015)
"The Benefits and Burdens of Foreign Trusts," Probate & Property (May/June 2015)
"Expatriation: Opportunities in a Mist of Uncertainty," Journal of International Taxation (Dec. 2014)
"Wandry Does Wonders for Formula Clause Gift Strategy," Estate Planning (Oct. 2012)
"In Estate of Duncan, the Tax Court Returns to Traditional Graegin Loan Principals," Journal of Taxation (Apr. 2012)
"Valuation Clauses: Panacea or Pandora's Box?" Trusts & Estates Magazine (Apr. 2011)
"Maybe Price is Right: Making Annual Exclusion Gifts of Non-Controlling Interests," Practical Tax Strategies (Jul. 2010)
"Cross Border Philanthropy: Why is Doing the Right Thing Never Easy?" STEP U.S.A., Issue 10 (Nov. 2009)
"Charitable Lead Annuity Trusts-A Primer," Taxation of Exempts (Jul./Aug. 2007)
Presentations
"Drafting Trusts: Learning From the Mistakes of Others," WealthCounsel, Webinar (Jul. 21, 2022)
"Planning for Expatriation," PLI International Estate & Tax Planning 2022, New York (June 1, 2022)
"The Corporate Transparency Act – Welcome to the Future," and "Caring for Yourself While Caring for Others," ABA RPTE National CLE Conference, Dallas, Texas (Apr. 28 & 29, 2022)
"Fundamentals of International Estate Planning," NYSSCPA Estate Planning Conference, Webinar (Oct. 28, 2021)
"UK Tax Traps for the Unwary American," Real Property Trusts and Estates Section of the American Bar Association, Webinar (Jul. 13, 2021)
"The Defined Value Clause – No Longer Exotic" and "Successor Trustees and Section 672(c): A Prison of Our Own Making?" 33rd Annual RPTE Virtual National CLE Conference, American Bar Association Section of Real Property, Trust and Estate Law (Apr. 21-23, 2021)
"Fitting Yesterday's Trusts to Today's Needs: Ongoing Administration for Long-Term Vehicles," (co-presenter) Estate Planning Counsel of New York, Webinar (Jan. 28, 2021)
"Paying For Life Insurance - When the Premiums Get Big, It Ain't So Easy," (moderator) ABA RPTE National CLE Conference (May 2020)
"Opportunities in a World Gone Mad," Sterling Trustees, Webinar (Mar. 31, 2020)
"The Qualified Business Income Deduction for Real Estate Investors and Professionals," American Bar Association RPTE Spring Symposia, Boston, Mass. (May 10, 2019)
"Everything Old is New Again: Forming a Family Business After the TCJA," 56th Great Plains Federal Tax Institute, La Vista, Neb. (Nov. 29, 2018)
"Expatriation: What You'll Pay When There's Nothing Left to Say," 21st International Tax Symposium, State Bar of Texas (Nov. 8 , 2018)
"The Forgotten Transfer Tax: The Fundamentals of the Generation Skipping Transfer Tax," (co-presenter) American Bar Association RPTE E-CLE, Webinar (Sep. 18, 2018)
"Powell Proof Your Partnership," (co-presenter) American Bar Association RPTE Spring Symposia (May 11, 2018)
"The Bad and the Ugly of Trust Drafting," (co-presenter) Federal Tax Institute of New England (Nov. 18, 2016)
"Foreign Trust Traps: In-Bound Planning With Foreign Trusts," American Bar Association Joint Tax and RPTE Fall Meeting (Sep. 19, 2014)
"Tax and Reporting Obligations of U.S. Green Card Holders," STEP, Johannesburg, South Africa (May 2010)
Recognitions
The Best Lawyers in American, Best Lawyers (2023)
Chambers High Net Worth – Private Wealth Law, New York (2022)
In 2021 Stephen was named a "Go-To Thought Leader" and recognized with the COVID Legislation Estates & Trusts Impact award by the National Law Review for his article, "Estate Tax and the Build Back Better Act: Threats and Opportunities Before Year End."
Peer Reviewed AV® Preeminent™, Martindale-Hubbell (2019)
Boards, Memberships & Certifications
American Bar Association, Estate and Gift Tax Committee of the Real Property, Trust & Estate Section, Chair (2019-2021), 

Income and Transfer Tax Committee, Vice-Chair (2021-present)

American Bar Association, Estate and Gift Tax Committee of the Real Property, Trust & Estate Section, Vice Chair (2016-2019)
American Bar Association, Member
New York Bar Association, Member
Connecticut Bar Association, Member
STEP, Member
Bar & Court Admissions

Connecticut Bar
New York Bar
New Jersey Bar

Education

New York University, LLM, 2001

Georgetown University Law Center, JD, 2000